These Maple Bacon Jalapeno Poppers are so yummy and it takes only a few minutes to prepare.  The combination of just the right amount of salty, sweet, and heat will leave you wanting more!
Ingredients:
6 Jalapeno peppers
6 pieces of bacon
1 8oz pkg of cream cheese
Maple syrup (or honey)
1 cup shredded Cheddar & or Monterey Jack cheese
Directions:
Cut jalapeno peppers in half. Remove all seeds (unless you like them hot. If so, leave a few)

Steam the peppers with a little water in a bowl and place in the microwave for 4 minutes. You want them soft. By doing this, it cuts down on the heat, leaving however the amazing flavor.

Let cool.
Place peppers on a cookie sheet
Place a slice of cream cheese in each pepper half.

Add a slice of cooked bacon (easier to eat if you crumble the bacon a little or use real bacon bits)

Drizzle maple syrup (or honey) on the bacon.
Top with Monterey Jack &/or Cheddar cheese 
Broil in the oven for 5 minutes or until the cheese has melted.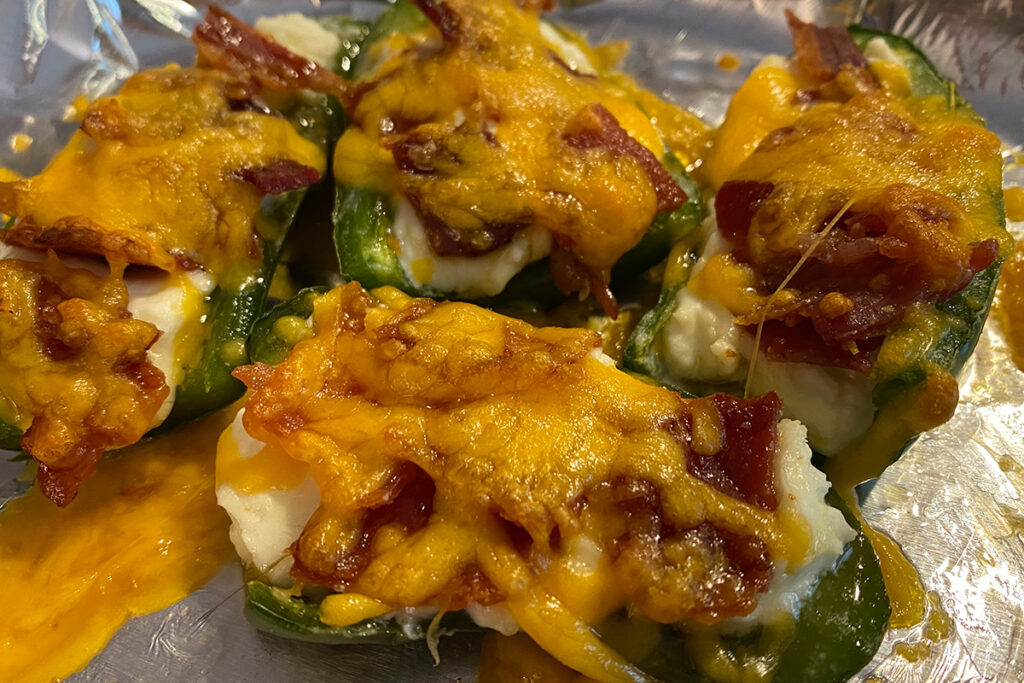 ENJOY !!!
Peace,
Dawn Hurlebaus